Eunis Christensen, CA DOI License #0575514, provides a broad selection of Medicare Advantage, Medicare Supplement Insurance Plans and Medicare Prescription Drug Plans. She takes whatever time is necessary to help clients understand premiums, benefits, deductibles, co-pays and co-insurance features in Medicare plans which clients may be considering.
My mission is to help you understand your Medicare choices in a manner that is open, patient and impartial, allowing time during our appointment for any questions you may have.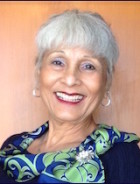 You can reach Eunis Christensen at 562-296-8121 or TTY 711 M-Su, 8AM-8PM.

San Diego County residents may contact Eunis at 619-341-9551.
Medicare Information Link Here.

Medicare has neither reviewed nor endorsed this information.
www.Cashfit.com website updated 10/10/2017.