Is Medicare becoming a priority? Will you turn age 65 soon and have no idea what to do with all the Medicare-related advertisements arriving at your door?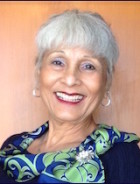 If so, you will appreciate Eunis Christensen's unbiased, independent approach to helping you understand Medicare and how to choose a plan that makes sense for you. 
An experienced insurance professional, Eunis Christensen – CA DOI License #0575514 – works with San Diego and Orange County, California, residents to sort through and understand available Medicare options. Recommendations regarding suitable plan choices for you are made after having an in-depth conversation about your health care preferences, including the importance of staying with your existing primary care physician.
Ms. Christensen represents multiple companies and has no bias when sharing plan information with you. As a Medicare beneficiary herself, Eunis understands the importance of thoroughly understanding plan benefits.
Please note that the federal government's Centers for Medicare and Medicaid Services prohibits distribution of Medicare health plan information on a piecemeal basis.
For Medicare Supplement Insurance Plans, Medicare Health Plan or Medicare Prescription Drug Plan information specific to your circumstances please call Eunis Christensen at
 562-296-8121 or TTY 711 M-Su, 8AM-8PM.
For complete Medicare information go to: Medicare.gov
Medicare has neither reviewed nor endorsed this information.
www.Cashfit.com website updated – 10/10/2017.